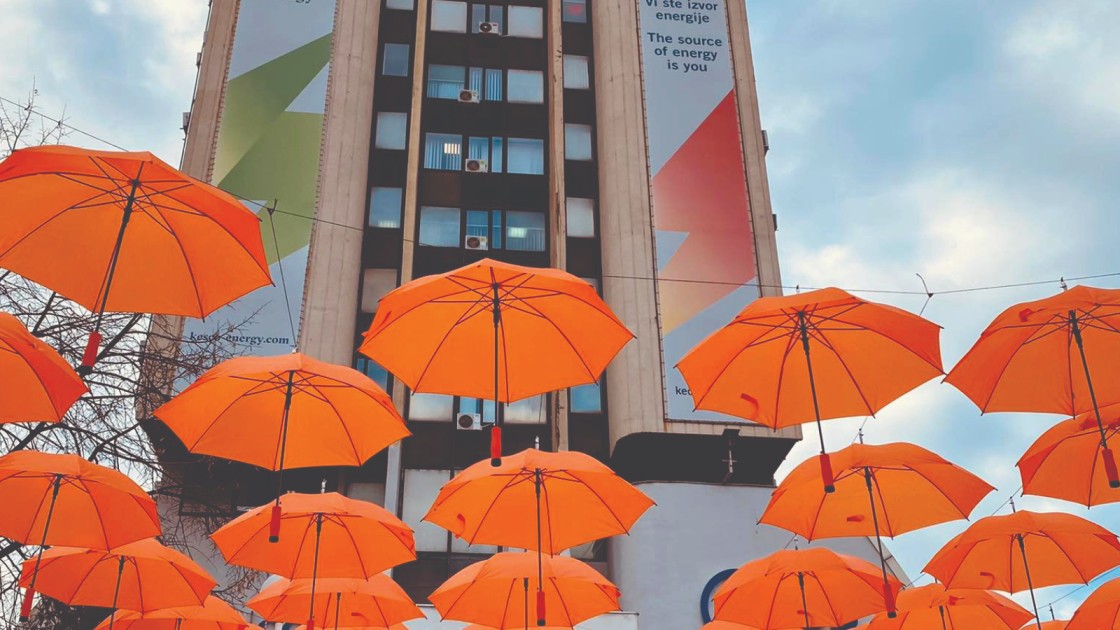 November 25, 2022
KEDS and KESCO, through numerous activities, join the campaign against Gender-Based Violence
As part of the 16 Days of Activation Against Gender-Based Violence campaign, KEDS and KESCO are organizing a series of activities and installations within the premises of the building, using the color orange as a global symbol of this campaign.

In addition to awareness messages, a banner has been placed in front of the entrance of the building, inviting our employees and customers to write their messages against violence. This time the campaign will be much more comprehensive, as this month KESCO has also distributed bills with anti-violence messages.

For this, KEDS and KESCO have joined the call from the Ministry of Justice to place the awareness message: "Break the silence, report the violence", on consumer bills, throughout this month.

This global campaign begins today on November 25, the International Day for the Elimination of Violence against Women, while it ends on December 10, International Human Rights Day, and these dates have been chosen to remember that women's rights are human rights, and they must be promoted and protected by the whole society.

All of us, as a society, must contribute to addressing and eliminating discrimination and putting an end to this phenomenon.

KEDS and KESCO organize different activities every year during the global campaign against gender-based violence and are constant promoters of women's rights, being also signatories of the 7 principles of "UN Women" for achieving gender equality in the workplace.