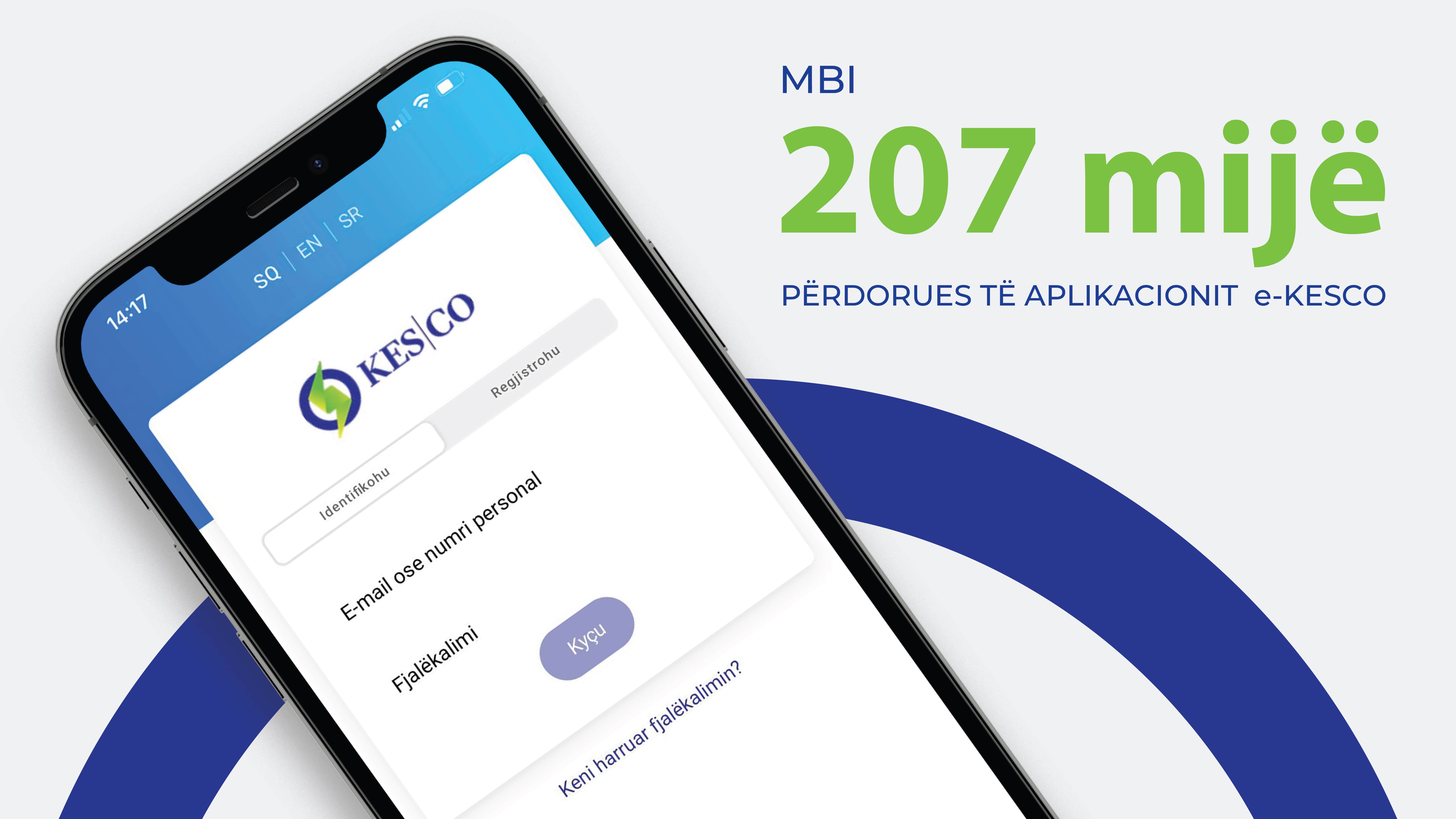 May 18, 2023
Aplikacioni eKESCO arrinë mbi 207 mijë përdorues
The digitization of electricity supply and distribution services has eased the lives of Kosovo's citizens and has been extremely well and massively received by them. Today, the number of users of the eKESCO application has reached over 207 thousand, making it one of the most friendly applications for Kosovars.
This application, compiled down to the last detail by the company's internal experts, enables the performance of many services such as electricity payments from home, work, or even when they are abroad, addressing requests, complaints, comparisons of energy costs electricity, notices of network works in the area where you live, consumer transactions, location of cash registers and many other services.
eKESCO downloads are free and available on both platforms, Android: http://bit.ly/eKesco-Android and iOS: http://bit.ly/eKesco-iOS\
The great advantage of the application is the execution of services abroad. Kosovo has a large diaspora considering the total number of the population and they have many properties in the country, being at the same time also consumers of KESCO. They can perform all the services mentioned above even from the place where they live. All they need is a device running Android or iOS and download the app.
eKESCO also offers alternative registration options. Customers who own one or more residential buildings, especially business buildings, can register up to 10 meters in this application.
Information will be displayed for all electricity meters as well as electricity payments. With the green button on the right side at the bottom, you can register the meters and have immediate access to them.
Another feature of the eKesco application is the opportunity given to users to compare kilowatts or monthly electricity costs. Such a comparison takes very little time, but it helps consumers to better understand their habits regarding electricity, as well as whether they are spending less or more electricity compared to previous periods.
By offering state-of-the-art technology services, KESCO shows its dedication and commitment to being as close as possible to Kosovar consumers, continuously advancing services, and facilitating access to services for everyone.